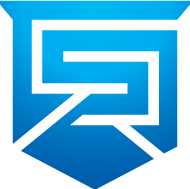 SharpRank audits and monitors the relationship between sportsbook and media/content functions to provide key industry stakeholders with information, expertise, resources, and bandwidth, enabling a more transparent and fair marketplace. SR34 addresses both the structural issue of comingling sportsbook operation and content as well as the transparency issue of sports betting content not being held to agreed upon standards.
The full audit process includes internal control testing and validation auditing mirroring financial services and other fully regulated/mature industries. These offerings include live monitoring dashboards and interval reports of Sharps, Sportsbooks, and Media/Content used by Regulators for consumer protection and Sportsbooks as early risk detection.
Financial markets have rules in place to address the conflict of interest in relation to recommendations made by financial analysts and the investment banking department of the same investment firm (Global Analyst Research Settlements of 2003). Not only does Sports Betting lack any similar legislation, but since the repeal of the Professional and Amateur Sports Protection Act in 2018, the industry has seen an arms race between Sportsbooks to buy or partner with content platforms in order to acquire more customers and increase their market share. These vertical integrations and partnerships raise the same concerns about conflicts of interest and market manipulation as those between research and trading at investment firms. SharpRank has developed internal control standards aimed to prevent the same issue previously seen in financial markets.
Sports betting content exists across a multitude of platforms and is rarely presented in a uniform manner. The lack of agreed upon standards creates an environment where bad actors can take advantage of unsuspecting bettors. The adoption of agreed upon standards by licensed operators separates legitimate sports betting content from "buyer beware" or "just trust me" instances.